Coaching with Jennifer Zunikoff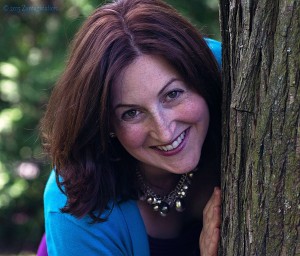 Jennifer Zunikoff coaches teachers, college students and teens to become storytellers.  She believes we each have a story to which we must listen and share with others.
In 2016, Jennifer is facilitating several different coaching/storytelling projects.
She is facilitating a Boy's Storytelling project for Jewish and African American 8th graders with CHAI, an agency of the Associated, the Jewish Federation of Baltimore.
In June 2014, Jennifer facilitated a two-day workshop for the Solomon Schechter Day School of Greater West Hartford. She trained faculty, staff, board members, and 8th graders and parents in the art of storytelling. Participants learned how to use storytelling to communicate, form connections,  and create a safe place for learning and sharing.
In March and April 2014, Jennifer facilitated three workshops at St. Mary's College for students and faculty, helping them connect through personal stories concerning social justice.
From 2004-2013, Jennifer co-taughter the Oral History of the Holocaust course at Goucher College in Towson, Maryland. As the storytelling coach for this project, she has individually coached more than 100 students (through all ten years of the course) as they prepare their stories about the lives of local Holocaust survivors. Each November the students perform these stories at a community event held on the Goucher campus. Jennifer continues to coach the alumni of her course. Her former students performed stories of local survivors for thousands of people in 2013- 2014, in Maryland, North Carolina, and Maine.
Jennifer is also working with teachers at Krieger Schechter Day School (KSDS) and Goldsmith Early Learning Center (both a part of Chizuk Amuno Congregation near Baltimore) as they bring stories and student storytelling projects into their classrooms. Jennifer has worked with middle school, lower school, and preschool teachers, individually coaching all participating teachers.
Jennifer facilitated a workshop for AIMS (American Independent Schools of Maryland) in Spring 2013 and a two-day workshop for Gilman school faculty in June 2013.  In December 2013,  Jennifer facilitated a full-day workshop for AIMS teachers at KSDS.
In October 2012, Jennifer served as a Scholar in Residence for the Jewish community in Ann Arbor, Michigan. Jennifer coached the six principals and directors of the Jewish schools in the area.
From 2009 through 2013, Jennifer facilitated the Student Immigrant Stories project at Patterson High School in Baltimore City. This program was sponsored by the Jewish Museum of Maryland. Jennifer works with ESOL students, helping them to tell stories about their native countries and about their experience moving and to, and living in, America. Each semester, Jennifer also worked with a select group of students, preparing them to perform their stories for school assemblies and off-campus performances. There is no longer funding for this project. If you represent an organization interested in funding this project, or a similar one, please contact Jennifer.
Are you interested in learning more about storytelling? Jennifer can coach you to tell your own story, whether it is a personal or family story, or a fairytale. Contact her about her individual and small group coaching sessions.